Is it that time again? It's the last day of the month, that means I have been summoned to my little corner of the internet for my (slightly) regular monthly dev log. As always, I'll discuss what I've been up to, what's new & what's next. Let's begin…
Last Month
Hello again! Things have been slow and quiet recently, not exactly what I wanted. However, this month hasn't been too bad overall, I've managed to get a decent amount of work done. Last month I said I wanted to finish things up with customisation & start work on the interface. On top of that I wanted to post more on my socials again. I managed to keep on top of work, but I remain a ghost online.
I did well at first, I posted my dev log and shared some of my progress before & after. Eventually I moved on to the less interesting but required jobs and that didn't leave me with much new content. Sorry 😦
Progress
Finishing customisation
By the end of last month I had around 20 eyes, 10 colours and 10 hats. It was unbalanced so the first thing I wanted to do before I moved on was add more hats. I was even posting at this point:
There's plenty of variation between the jellies now, and I can always add more in future updates! Sadly, that wasn't the end of customisation. I'd have to make them work (save selection), make the screen look better, and fix some bugs I ran into:
Who needs one hat, when you can wear ALLLLL!!! Luckily, none of this was too difficult, it was finished within the first week. Now I can move on to the main task…
UI – Main Menu
There wasn't much of a menu at this point, everything was stuck in the prototype phase. I had an ideas but there was some things I needed to work out, back to the drawing board:
I also posted some sketches of the main menu which received some feedback. This was incredibly helpful, I was a little lost & indecisive so it helped hearing what others thought. Between the feedback & what I was already leaning towards I had an idea what I was doing.
Before I moved things around & created fancier buttons I wanted to get rid of the horrible plain text that read "TITLE". Replacing it with a real title:
Anyway, with that in place I could get to work. Moving things around was easy, but then I had to create some buttons. The theme was obviously jelly, which I thought would be simple. Trying to get it right however took many attempts, here's a few of those:
Not great, not bad. Eventually I settled on a design, I'm still not 100% happy with it, but I don't have time to spend weeks on buttons. My current thought is to just get everything working and passable. If I'm not happy when everything is done, I come back and change a few things then. Here's what we have so far: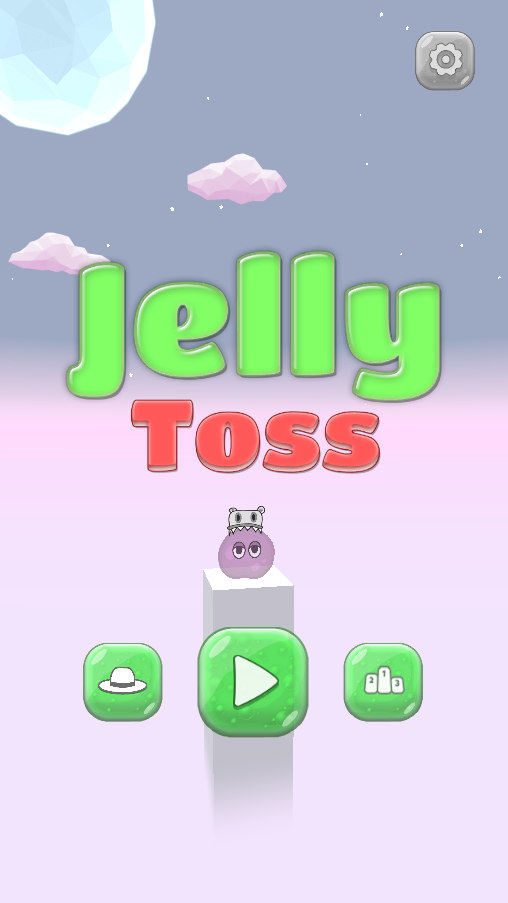 UI – Settings
One screen down, two to go… Well, three. After looking at the menu now and heading in-game, I realised that will need updating too. Starting simple, I decided to tackle the settings screen. Firstly, I need it to be functional. So, I added the usual mute button, credits, privacy policy & so on.
This even included something new, a notification toggle! I posted about adding notifications a few months ago. Again, I received some feedback, this time saying notifications were annoying and they usually uninstall games that do this. I took that pretty harshly, however they provided a simple solution. Turn them off in the settings. That seems fair, it makes sense and all it takes is a bool.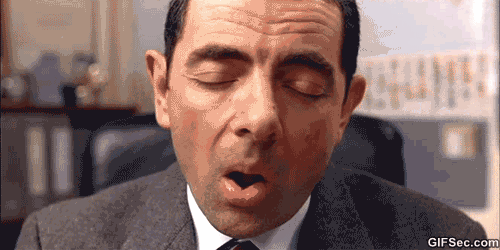 You can see why I didn't post much here, talking about adding the settings isn't that exciting. The screen itself is pretty simple, I copied what I'd done in previous games & used the jelly buttons from the menu:
I'm missing the background panel & a longer button, I'm working on it. I've experimented with a few panels already but they are still in the early stages. The customisation screen is yet to be done too. But once I have the panel and return button it should make things easier.
Sound
Alongside creating the settings I decided it was time to finish adding sounds. The mute button works, but there wasn't much to mute. I'd already added some background music and a couple of sounds but these were placeholders. Lots has been added since then, including the menus, so sound was due an update.
I spent hours searching through sound effects & listening to various tracks with different moods. Eventually I had a collection, several music loops/tracks & many, many sound effects. Not all of these will be used but I like to grab various sounds and try them out in-game to see what works and what doesn't.
Cool fact time – I had to get creative when searching for sound effects, especially when it came to the splat. I ended up using a mix of muddy footsteps and bloody stab sounds, it also uses a different splat for the bigger jumps, nice!
Next Month
There you have it, this month has been better. However, it is not enough! I've worked slowly & quietly and that's not the way to go. If I want to get this game finished anytime soon I'll need to pick up the pace.
There's only a handful of jobs left. First I need to finish what I started, the UI. I'm happy with the progress I've made, it's a good start, but it's unfinished. Besides that the only other high priority job is locking & unlocking the costumes. After that, the game will be in a pretty good place. That doesn't mean it's finished, oh no of course not. There's still some small jobs, polishing up and publishing prep to be done.
But we are getting there! I've been off it a few months, I am slowly getting back on track. I don't plan on giving up just yet! So, let's get out of this hole I've put myself in & get my next project out.
Until next time…